COMMERCIAL OVERHEAD DOORS THAT CAN TAKE A BEATING
Keep Your Business Secure
Same & Next Day Service Available.
From Small Repairs To Complete Replacement, We Have You Covered.
PROUDLY SERVING THE NORTHWEST FLORIDA FOR OVER 20 YEARS
WINDSTORM & IMPACT RATED DOORS
Our products are rated
and approved for Bay County.
SAME & NEXT DAY SERVICE
Our technicians and installation
teams are always ready to go.
WE ARE A GREEN COMPANY
We have a stringent recycling
policy for all refuse.
VETERAN LED BUSINESS
We take care of our
local military personnel.
Two Locations to Better Serve
More Inventory. More Technicians. Better Service.
Outstanding Service Is Our Goal
Our technicians are committed to excellent service.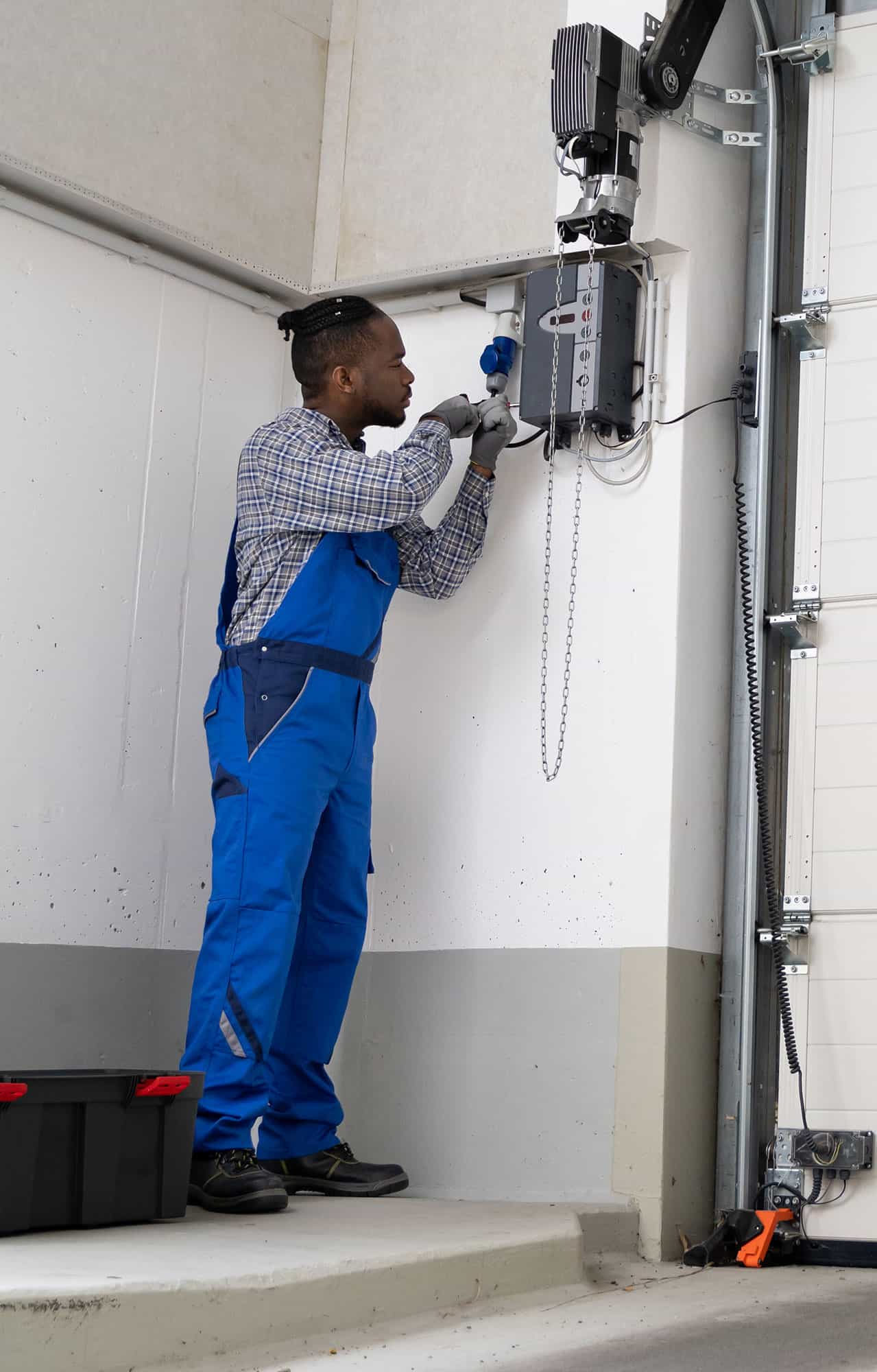 We're A Full Service Garage
 

&

 

Overhead Door Company

No matter what overhead door issues you're facing, we've got you covered.
UPGRADE YOUR OVERHEAD DOOR
Do you trust your current overhead door to keep your business safe and secure? Upgrade to a product you can rely on.
KEYPAD INSTALLATION & REMOTE REPLACEMENT
We can add or replace keypads and remotes for most brands of overhead door openers.
OPERATIONAL REPAIRS
A slow, jerky, or noisy overhead door is not the norm. We'll get your door working smoothly.
BROKEN OR DENTED PANELS REPLACED
Broken or dented panels on your overhead door are not only unsightly, but can also pose a security risk.
WE GUARANTEE OUR WORK
If you are not 100% satisfied with the service we have provided, we will work with you until you are. All materials we use are as specified and up to the code. We also guarantee to respect your business or home and to take all precautions to protect its condition while we are there.
ANNUAL FIRE DOOR TESTING ENFORCES THE NFPA 80 STANDARDS
Fire testing of fire protection doors is required annually by NFPA, the National Fire Protections Association. We test rolling doors, swinging doors, metal doors, counter shutters, and wood doors. We provide written reports of the test and inspection to ensure your commercial doors are in compliance with NFPA 80 standards.
Rolling Doors
The exterior of the rolling door is visually inspected, all moving parts and hardware are checked for damage, and the door is checked for proper closure. The test on rolling doors also includes a drop test.
Swinging Doors
The exterior of the door and the door's hardware are visually inspected for any damaged or missing parts. When the door is determined safe to test, all parts and closures are tested.
Metal Doors
After the exterior of the door is visually inspected, the inside is checked for wood rot. The hardware is inspected for any damage, and closures are checked to make sure they are working correctly.
Fire Door Surrounding Area
The area directly surrounding the fire door should not be blocked or have any material around it that may fall and prevent the door from closing. There should also not be anything stacked against the door. Sometimes a barrier has to be built so that nothing is piled against the inside of the door.
Drop Test
Drop testing a door refers to a test made on either horizontal or vertical sliding or rolling doors. This test makes sure the doors will drop or close automatically if there is a fire. The doors are then reset according to the manufacturer's instructions. The National Fire Protection Association (NFPA) requires yearly inspections on all rolling doors to ensure proper operation and full closure. Two drop tests are required; one for proper operation and full closure, and the second to verify that the automatic closing device has been reset correctly.
CUSTOM PREVENTIVE MAINTENANCE PROGRAMS
Our Preventive Maintenance Service Program is geared to save your business money by avoiding costly downtime during repairs.
Because each customer is different, we customize every program based on the individual needs of each business.
Benefits of Our Preventive Maintenance Service Program
Priority Scheduling
Our PM customers are given priority when sending out technicians. We'll be there within 24 hours of your call.
10% Discount
Any parts or labor your business needs outside of the maintenance program is discounted 10%.
Decrease Costly Downtime
Keep your doors and your business running smoothly by avoiding emergency repairs.
Increased Efficiency & Reliability of Doors
With a preventive maintenance program, your doors and operators run smoothly and efficiently.
Decreased Long-Term Repair Expense
Maintaining your doors and operators allows technicians to fix small problems before they become large, costly repairs.
Extend the Life of Overhead Doors & Operators
Routine, preventive maintenance can extend the life of your overhead doors.
WHAT PAST CUSTOMERS HAVE TO SAY
"I was very pleased with the service provided by the company and technician James. Although my problem was very easily solved, James took the time to demonstrate the workings of my door as well as to share maintenance tips."
"Great service. From initial phone contact to end result everyone involved was timely and professional. Needed assistance during husband's deployment and they were able to work me in the next day. Highly recommend!!"
"James Phillips did an outstanding job! Arrived during promised time and called ahead to confirm the actual time. He was professional, personable and efficient. Completed install of new garage door opener and keypad within estimated time and provided preventive maintenance tips. Also hauled off replaced equipment. I highly recommend this company and installer."
"Very knowledgeable and very nice technician. Did an excellent job! Thank you !"
"We were able to get an appointment with short notice. Our technician James identified the problem within seconds of arriving, addressed the problem quickly and then gave me some preventative maintenance tips to use going forward. I will definitely continue to use this company!"
"Excellent job! Quick response time and fantastic service. John was extremely knowledgeable, helpful, and a pleasure to work with."